Want to know the recipe for fun?
Ingredients:
-Three of your favorite kids - ages 5, 3, and 2.
-75 Easter eggs.
Directions:
-Throw the 75 Easter eggs all over your yard.
-Assemble children.
-Explain the rules (no fighting over the same egg, you
will
pose for a picture before you open your eggs, everyone will end up with the same number of eggs at the end anyway- so don't steal them all before everyone gets a chance to find some).
-Turn em loose.
-Observe and be filed with joy.
Time:
10 most adorable minutes of your life.
Execute the Saturday before Easter for best results.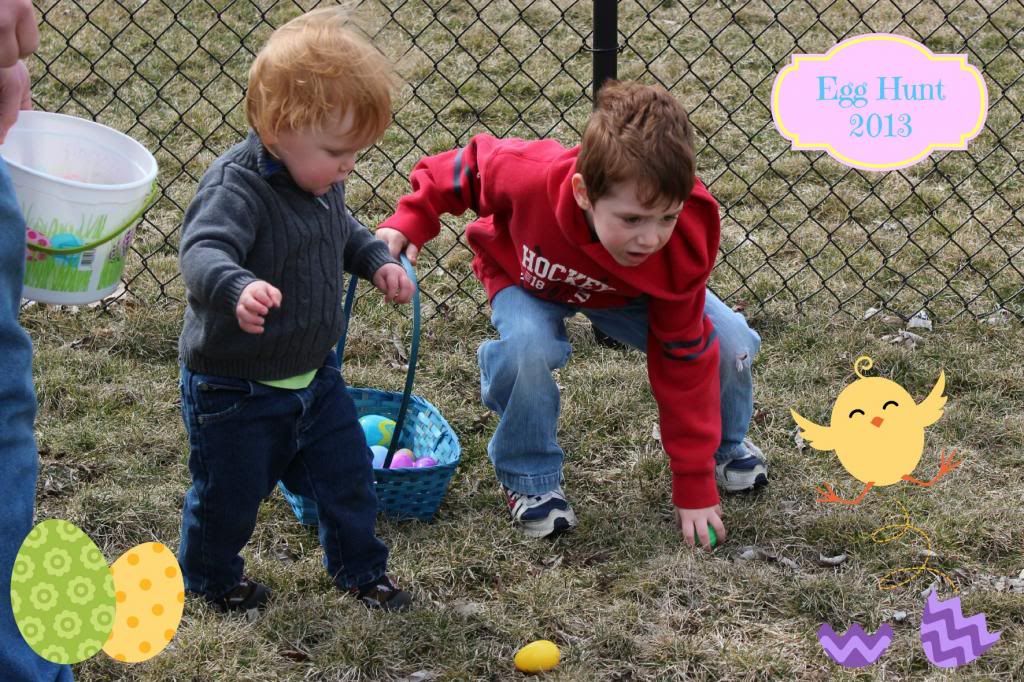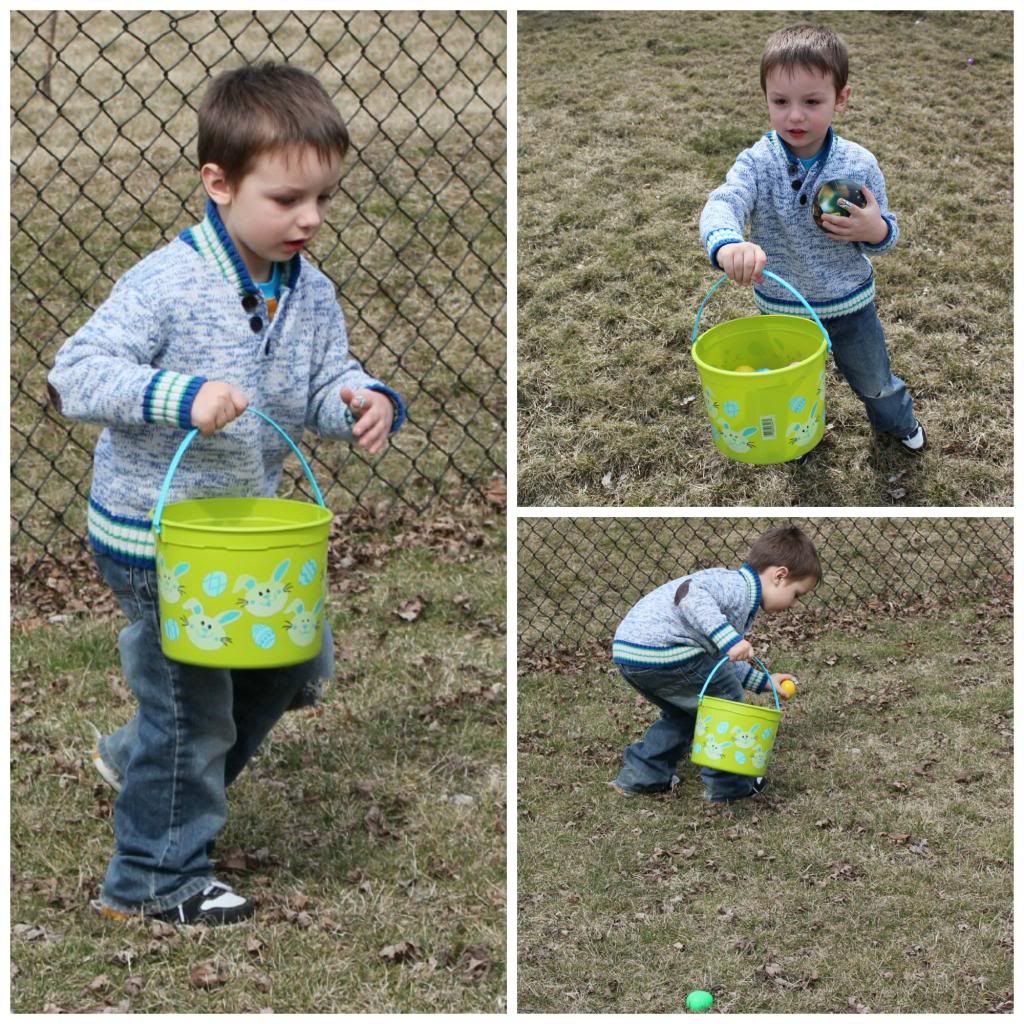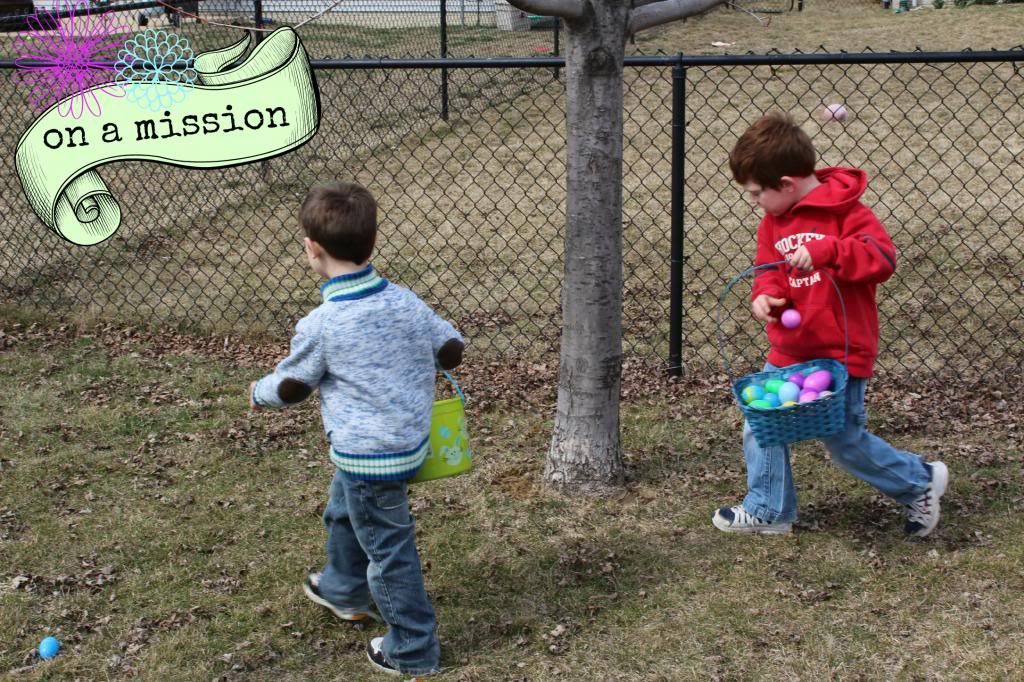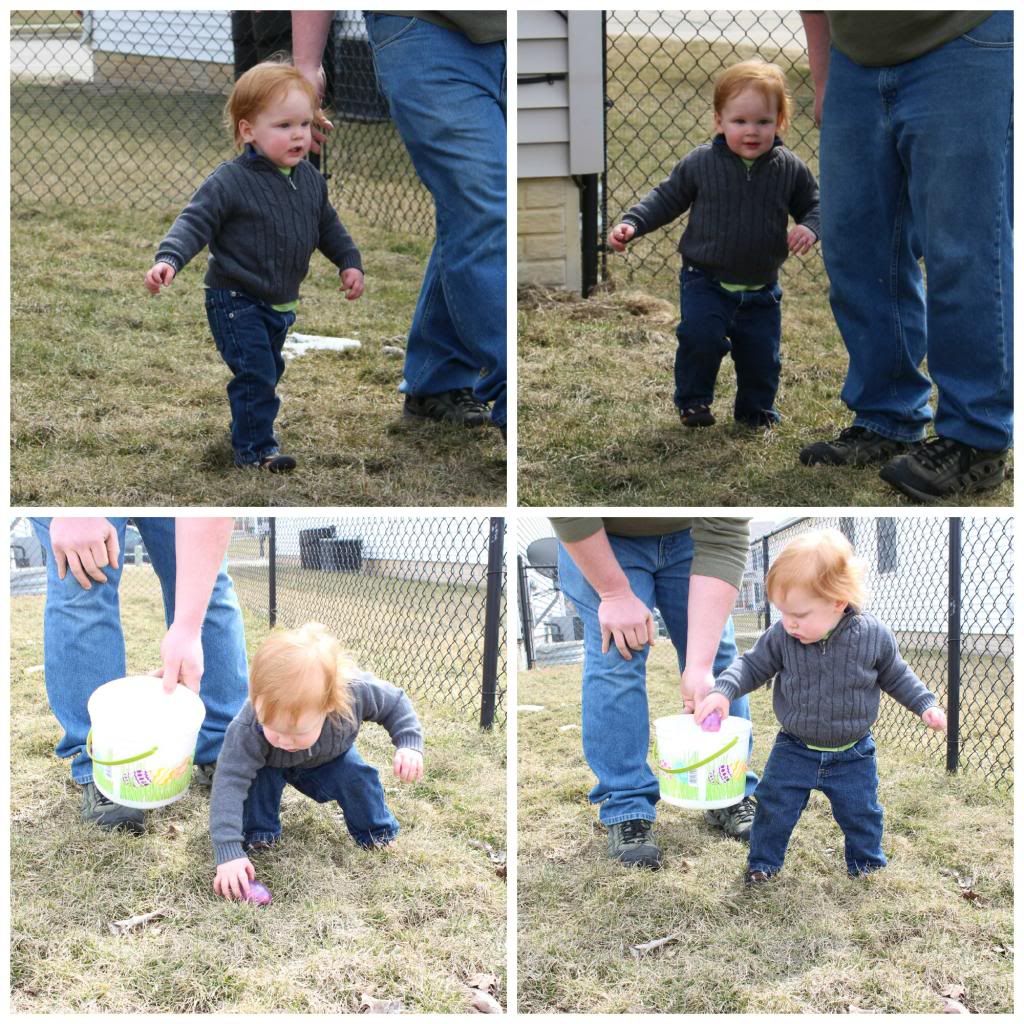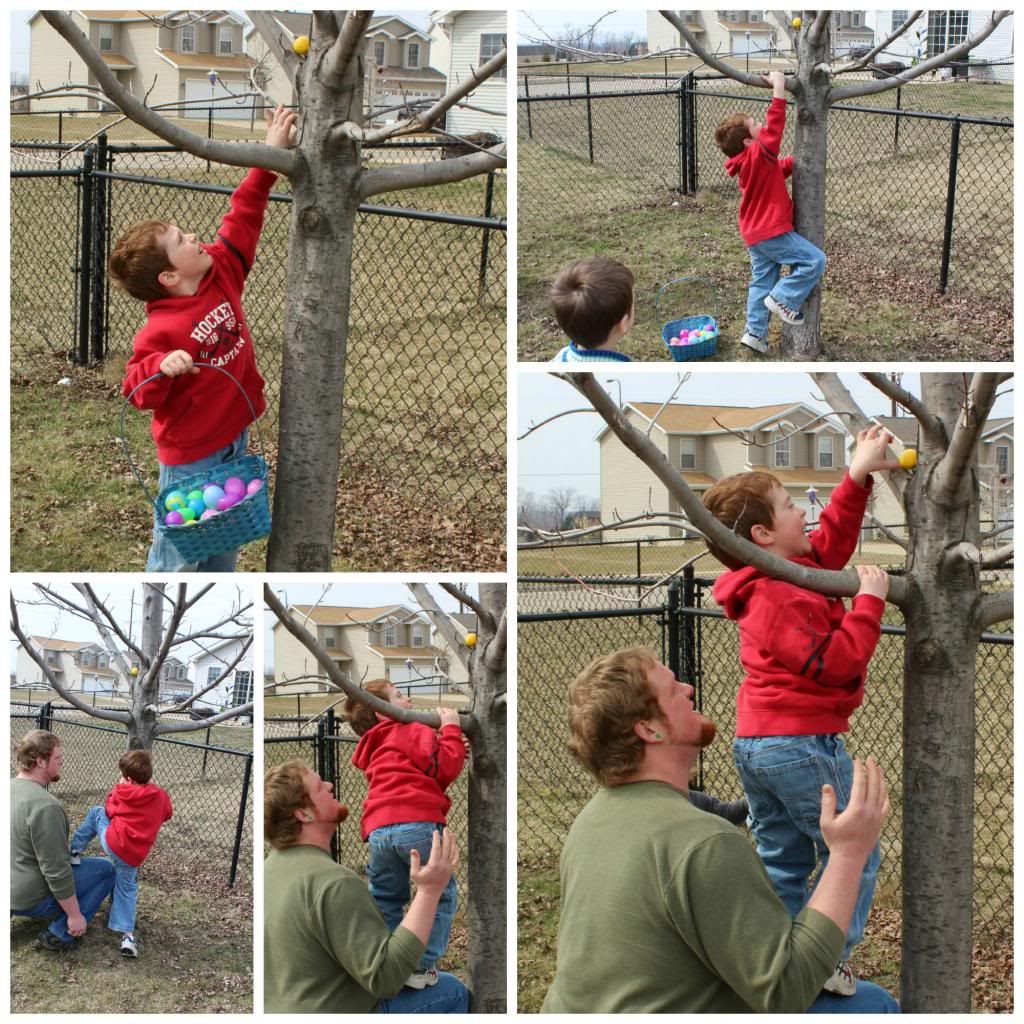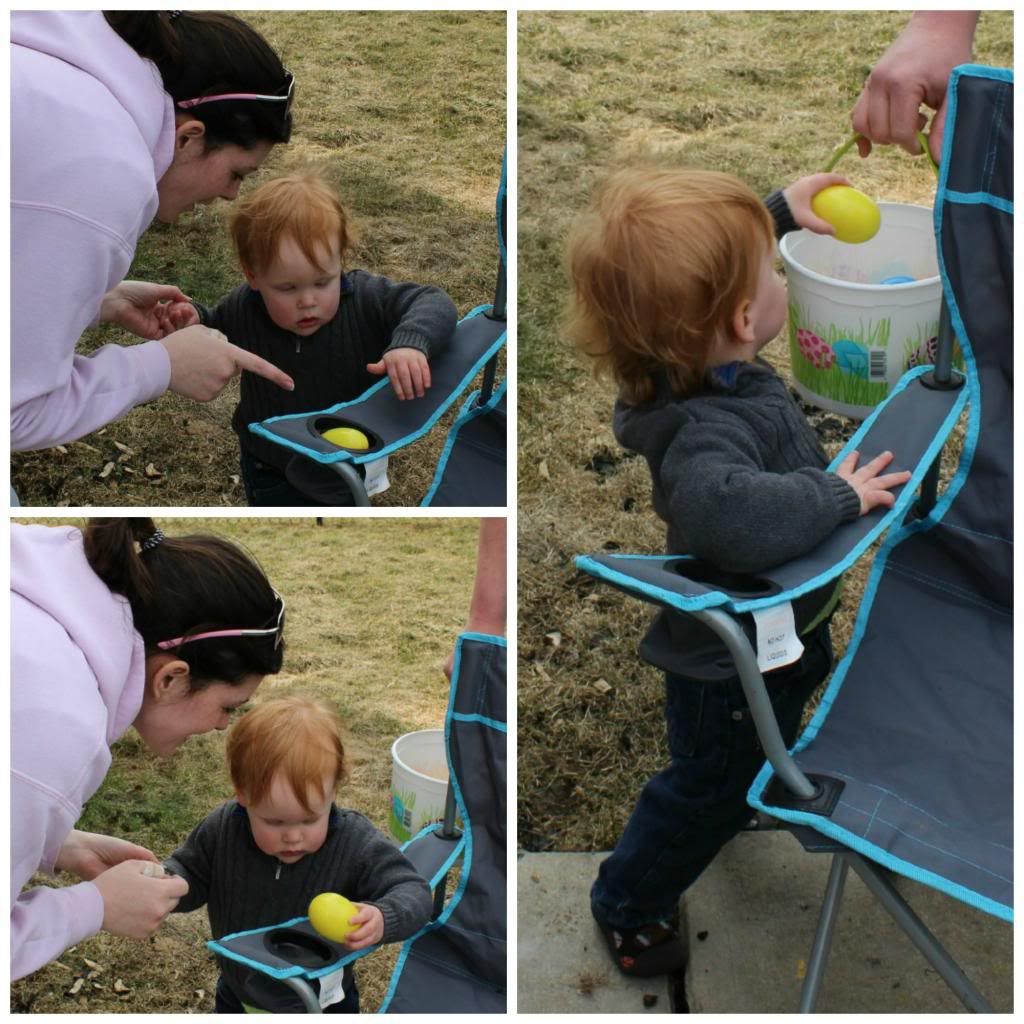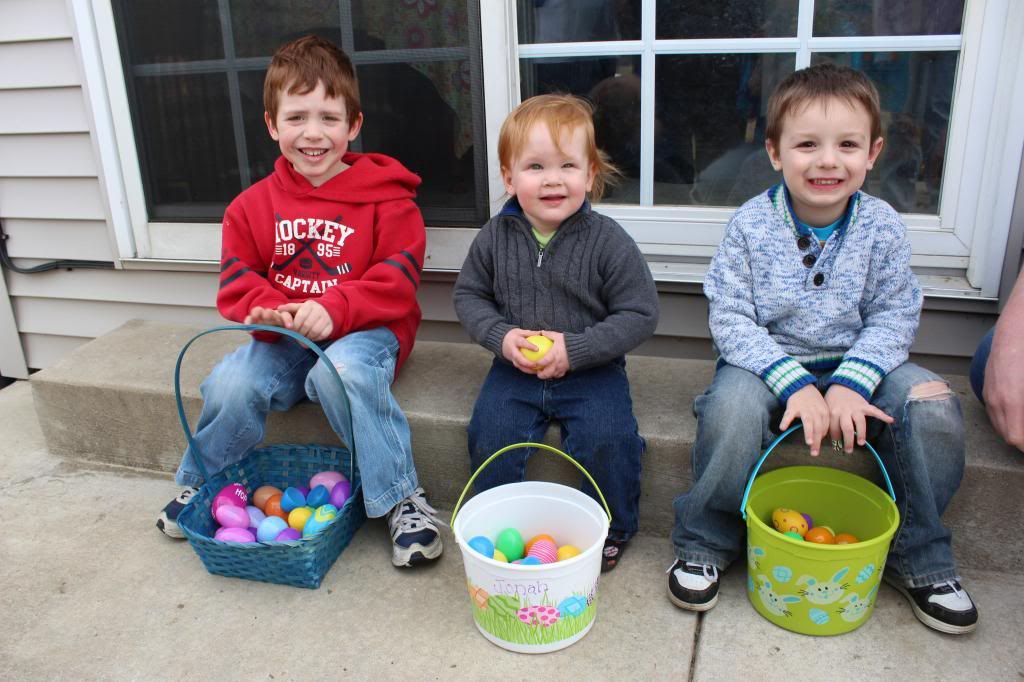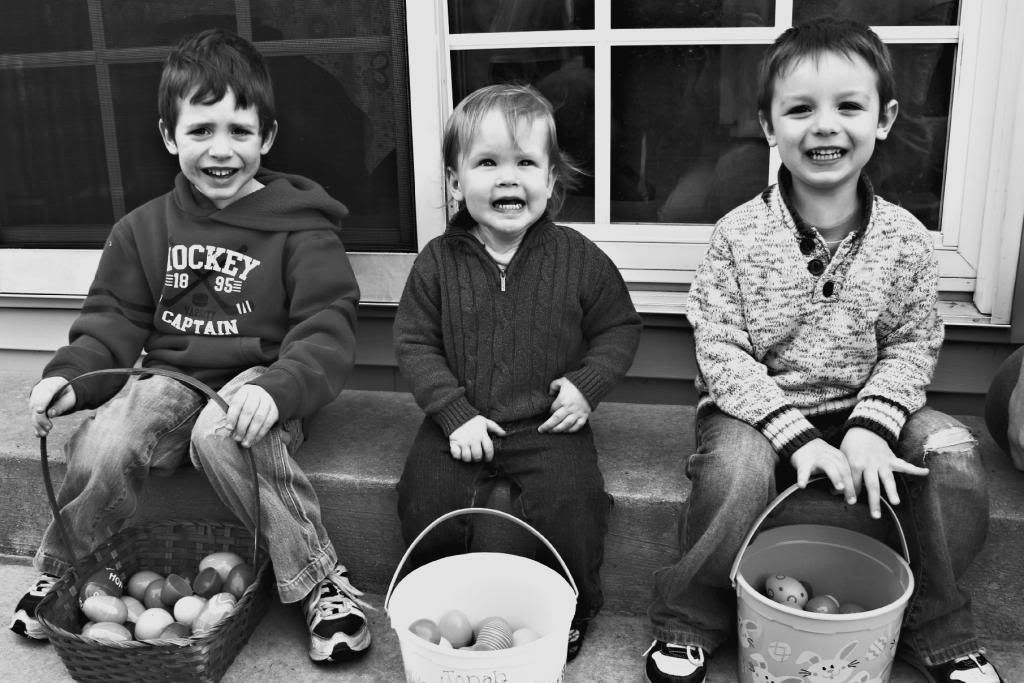 Aren't they the cutest? That may be biased but what can I say, our family has some pretty babies.
I'm so glad we decided to host an Easter egg hunt this year, the boys had a blast! The weather was great too, which was definitely a welcome change. All the snow has melted. I hope we've seen the last of it! Hope you and yours had a very blessed Easter :)