I decided a LONG time ago that i was going to spend my birthday this year blessing others... through random acts of kindness, planned donations, and surprise visits to a few friends and family members. Matt took Thursday off work to be with me on my birthday and help me on my quest for 'bless the people day' as we had started calling it :) It was seriously one of the best days of my life and I am so excited to share these stories with all of you. But first, if you have a minute please go read
this amazing post
written by Robyn, who is who gave me this idea in the first place. Her story is truly inspiring.
We set out in the morning, and right off the bat noticed that there were construction workers at the end of our street working on the power lines- so we decided to bring them coffee (which made me smile, since that was one of Robyn's acts too).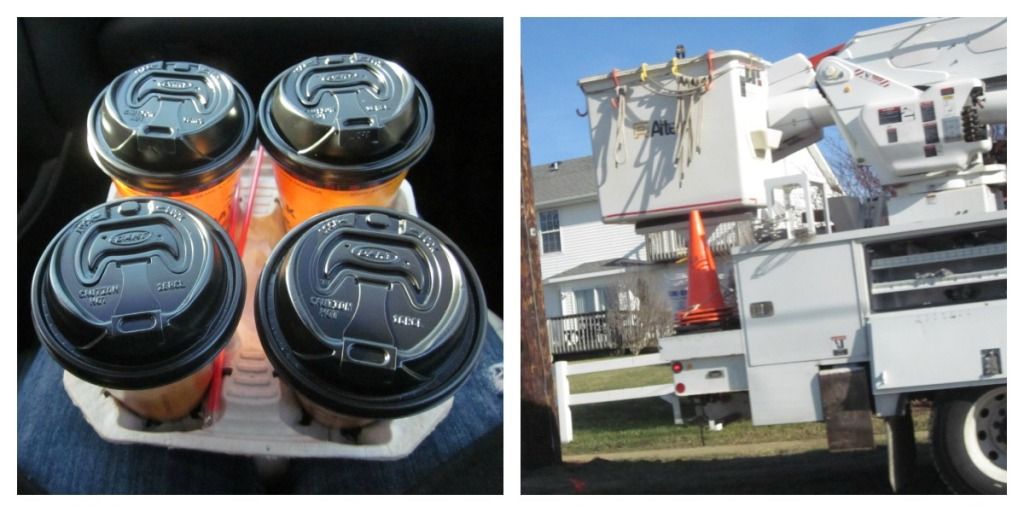 They were so excited, it was really sweet. They asked me why I had brought them coffee, and when I told them about my birthday mission of sorts, they were grinning ear to ear. They wished me a happy birthday, and said thank you way more times than necessary. I bounced back to our car all giddy and was even more excited than I had been, which was almost impossible- cause I had woken up EXTREMELY excited- like a little kid on Christmas. I knew that today was going to be awesome. Spreading joy is the greatest feeling.
Next we went to the store to get some crossword books and puzzles and take them to the local nursing home. The first place we went to wouldn't accept them, and they were actually a little rude. I was kind of bummed but then the activities director at second place we went was so excited that it definitely made up for it. That was no doubt the place we were meant to take them, and God made sure of that. It was really cool to see everything unfold in that way.
After that we went to Matt's parent's neighborhood and hung ornaments on the doors of all the older people. One lady came to her door and invited me inside for a minute. She was so excited to have someone to talk with for a little bit and she thanked me for being so kind and making her day. But she was the one making mine.
Our next stop was to see my cousin Amanda at work and bring her a coffee. surprise! here we are hugging: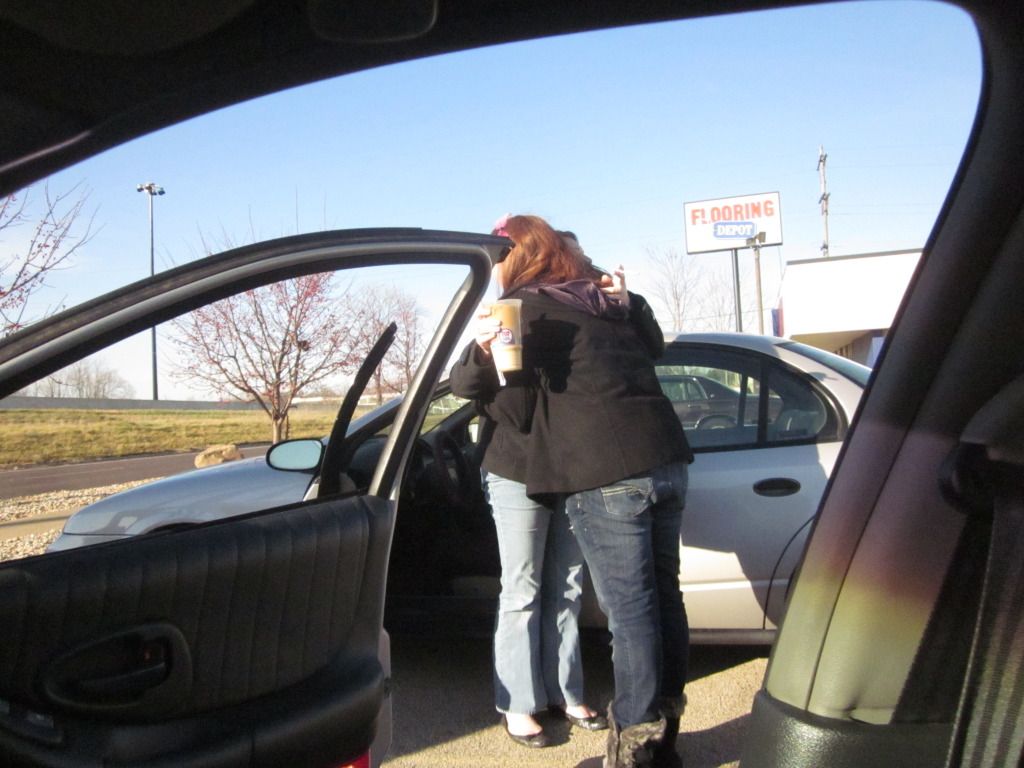 We had been gathering a lot of donations for the children's home the last couple months, so we dropped those off too. The coordinator asked me why we had chose to donate and I about cried while I explained to her how I had such a huge heart for children and adoption. She gave me a huge hug and made my heart swell. We talked for quite a bit, and while I'm not going to share our whole conversation, let me just say that it was a huge moment in my life, and I'll never forget it. God bless you Jodi, you are an amazing person.
From there we went to visit all the guys at Matt's old shop, and we brought them hot chocolates. It was good to see them, and they were excited to see Jonah since they hadn't in a long time. Jonah was a trooper all day.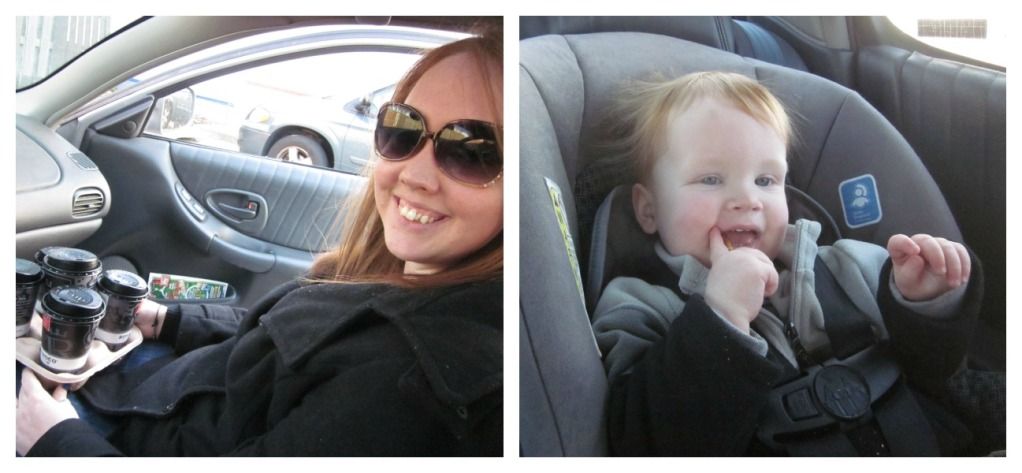 We gave change to the salvation army bell ringers and brought some diapers and wipes to the women's pregnancy center.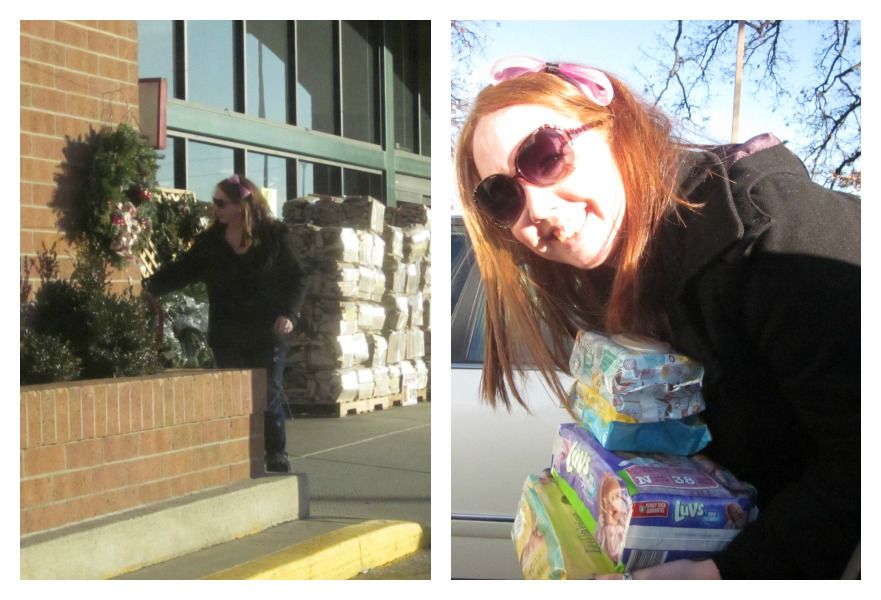 and left a surprise for our mail lady: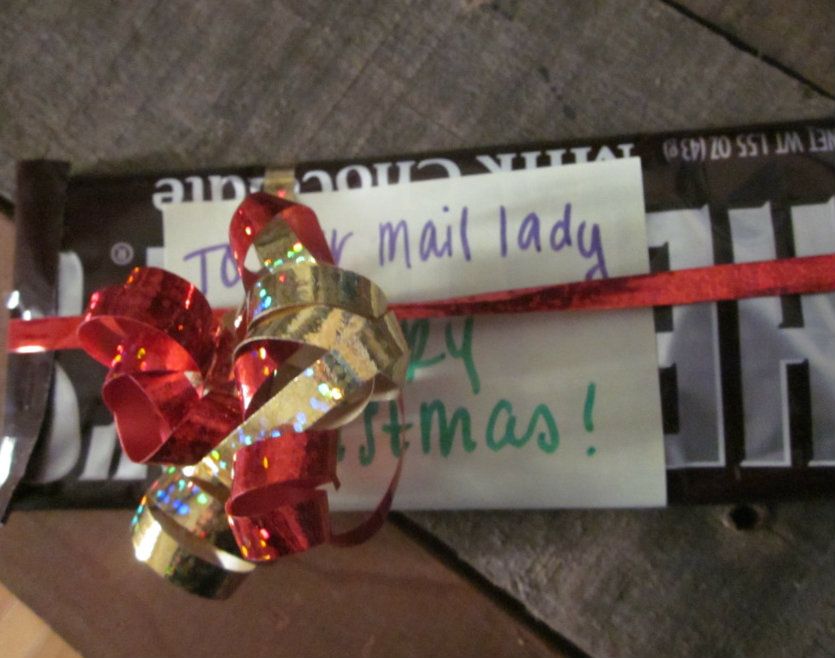 and I came home to the sweetest surprise party EVER.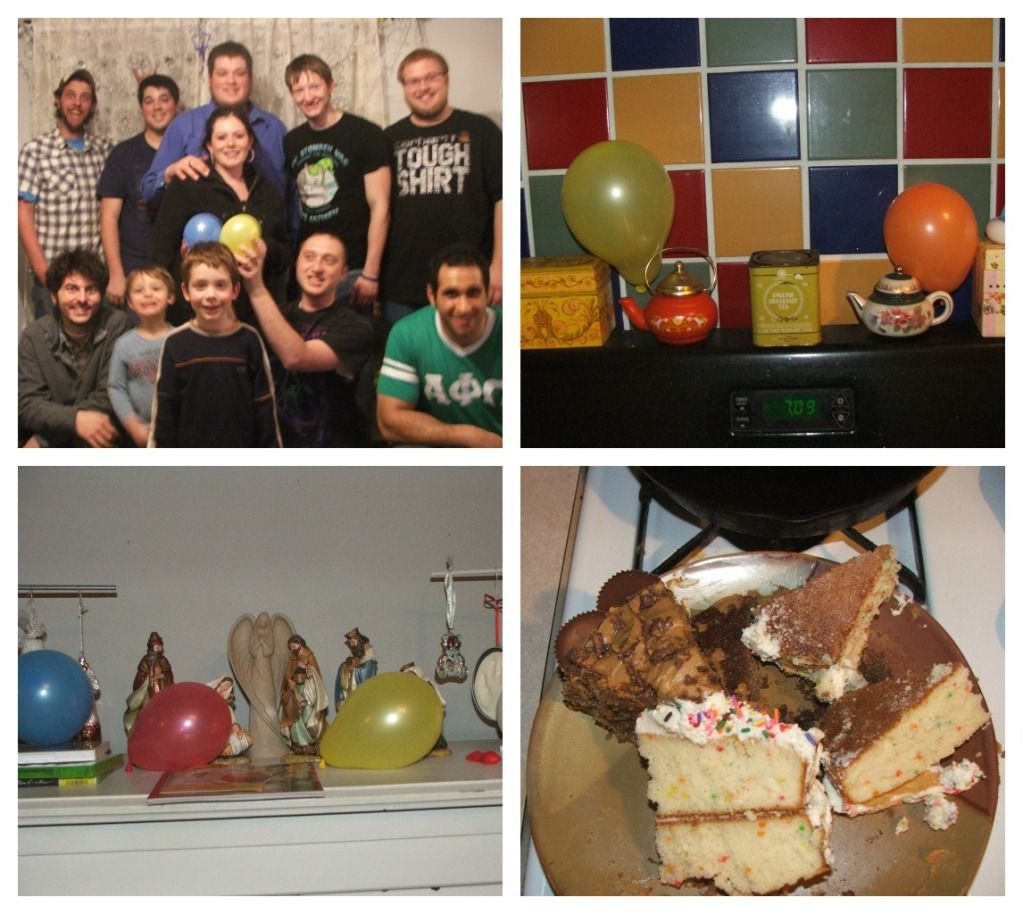 screaming happy people bursting out of every closet in my house, balloons all over the place (I'm still finding hidden ones), cakes made from scratch by all my boys. i am so blessed.
We should be kind every day. to everyone. Especially to those who are not kind to us. We should love even the seemingly least deserving. Because in reality, everyone is equally deserving.
God says to love, help who you are able, and he will bless you.