We are about to get pretty busy, but the good kind of busy- lots of family, love, and celebration. We are full of the CHRISTmas spirit, and so excited to watch Jonah tear through that wrapping paper on Christmas morning, eyes full of wonder. Since I wont be blogging any more until after the holidays, I wanted to wish you and yours a very Merry Christmas. (I'm pretty sure I just made a record use of the word Christmas in one paragraph).
Before I sign off for the next week, I wanted to share this with you, Jonah's 1st and 2nd Christmases: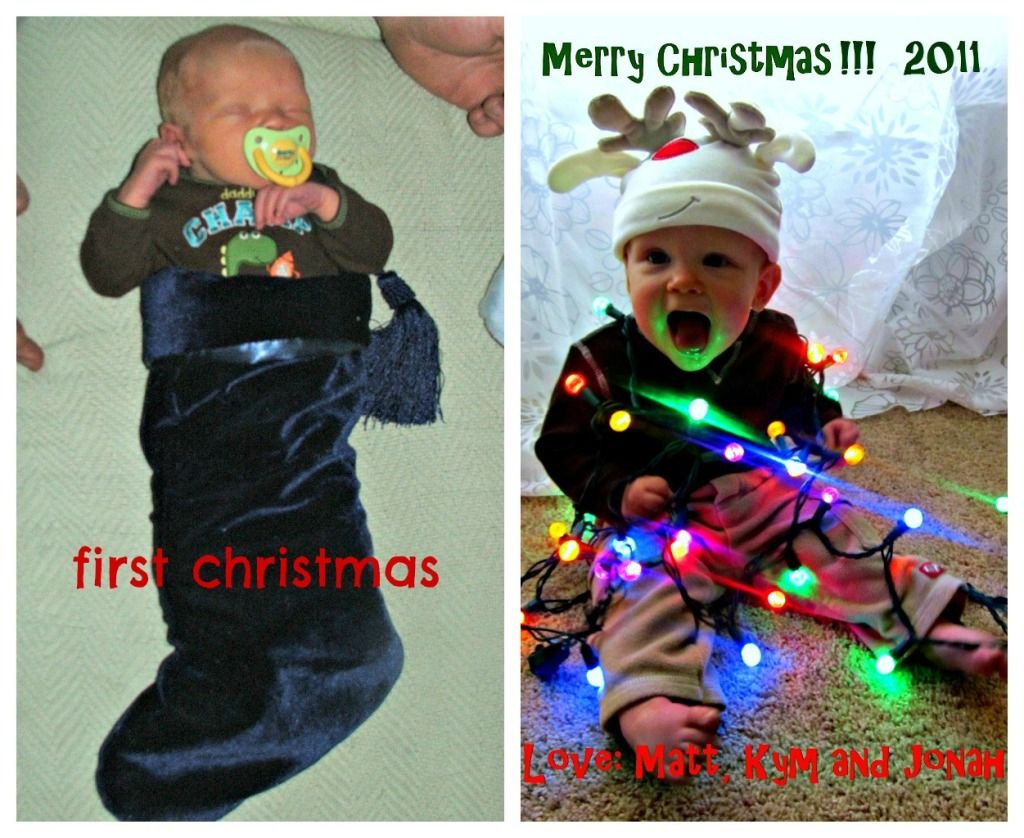 Enjoy your time with your families!
And remember to spread a little love and cheer. Christmas is about God and giving.
Don't let the scrooges get you down :)